Division of Fish Culture and Engineering
The division is known as the cradleland for basic research and technique development of marine fish breeding, aquaculture & stock enhancement in China. Today it is also the host department for the Technology Research & Development Center of National Technology System for Flatfish Culture Industry and the Qingdao Key Laboratory for Marine Fish Breeding and Biotechnology. It has a staff of 32, including one academician of the Chinese Academy of Engineering and over 20 senior scientists and technicians. The main research areas of the division include fish biology & ecology, fish physiology & reproductive biology, fish genetic improvement, fish aquaculture & stock enhancement, fishery equipment & engineering, etc.
The division has undertaken more than 100 research projects and established technologies of breeding, culture & stock enhancement for over 30 fish species. It has also developed technologies, facilities and engineering of modern marine fish culture systems including offshore cage, recirculating aquaculture systems of both indoor tanks and outside ponds. Owing to these achievements, the division has won two Second Class Prizes of National Science & Technology Progress Award and over 30 ministerial or provincial awards.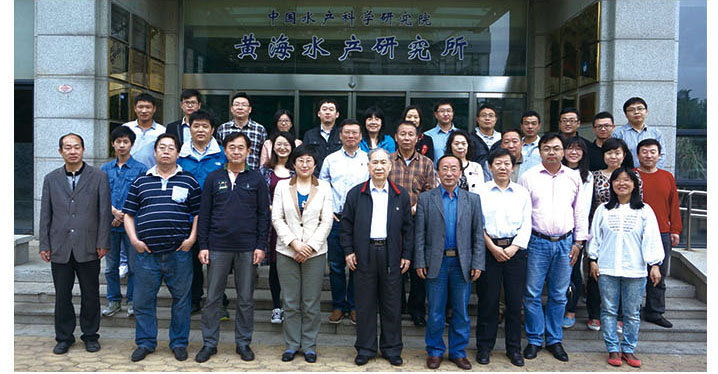 Lab staff of food engineering and nutrition