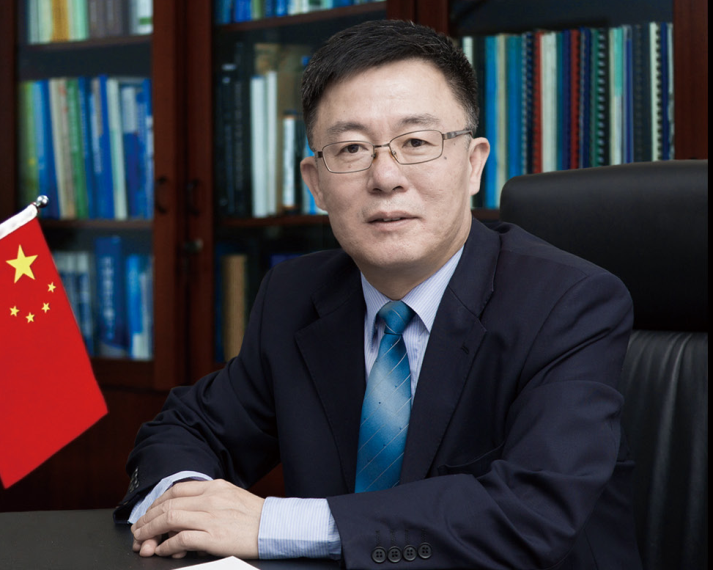 Jin Xianshi, director of the current (seventh term)
Marine fishery resources and ecologists
Yellow Sea Fisheries Research Institute (YSFRI), Chinese Academy of Fishery Sciences(CAFS), located in the heart of Qingdao, is the oldest multidisciplinary research institute of marine fisheries in China, affiliated to the Ministry of Agriculture (MOA). YSFRI grew out of the Central Fisheries Laboratory, Ministry of Agriculture and Forestry founded in January 1947 in Shanghai (moved to Qingdao in September 1949).
With an enduring dedication to the pursuit of academic excellence for nearly 70 years, YSFRI has developed 10 research divisions and 3 experimental bases, completed more than 1,300 research projects at state, province and ministry level, made over 300 key scientific discoveries, and won a wide selection of awards more than 200 times (43 national awards and over 160 ministerial/provincial awards), including the National Award for Progress in Science and Technology (2 first-class awards and 5 second-class awards), the National Invention Award (3 second-class awards), and the National Natural Science Award (1 third-class award). YSFRI owns 2 research vessels (namely "Beidou" and "Huanghaixing") equipped with state-of-the-art facilities to carry out fisheries researches.
YSFRI has 419 faculty and staff members, including 3 academicians of the Chinese Academy of Engineering (CAE) and 157 senior scientists, 19 of whom are Ph.D supervisors and 82 are M.S. supervisors. Currently, YSFRI postdoctoral program offers research opportunities for more than 30 postdoctoral scholars. Over the years, YSFRI academics have garnered national recognition and won a wide array of honors through complementary efforts: 3 awarded the National Expert of Distinguished Contributions to China Award; 62 entitled to special government allowances of the State Council; 6 selected for the New Century Program for Promising Young Talents; 4 honored with the highest Science and Technology Award (1 by Shandong Provincial Government and 3 by Qingdao Municipal Government);4 designated as Shandong Taishan Scholar; 17 recognized as Young and Middle-aged Experts with Distinguished Contributions (to MOA/Shandong Province); and 13 rated as Top-Notch Talent of Qingdao.
YSFRI values and nurtures collaborative spirit and has been commended 12 times for its "innovative teamwork" and "inspiring talents" by the CAFS and a variety of government agencies, including the Organization Department of the Communist Party of China (CPC) Central Committee, the Publicity Department of the CPC Central Committee, the Ministry of Human Resources and Social Security, the Ministry of Science and Technology, the MOA and the Shandong Provincial Government.
YSFRI sponsors Progress in Fishery Sciences, a bi-monthly journal committed to orientating researchers towards sustainable marine fisheries topics.